Year-End Health Promotions (Mini Check Up)
Health Check-up Packages
Year-End Health Promotions (Mini Check Up)

Phitsanulok Hospital would like to give good health as a new year's gift to your beloved.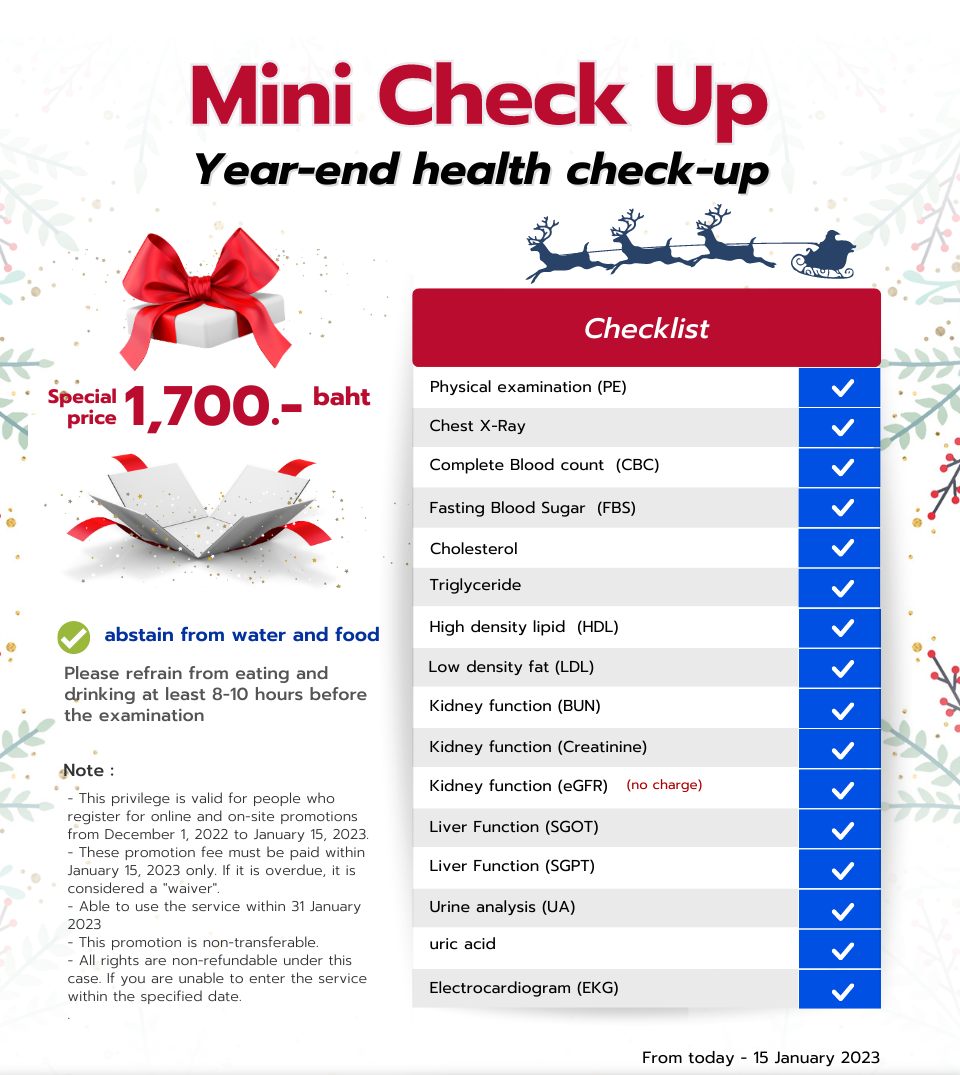 Year-end health check-up promotion (mini check-up) 
Special price

1,700

.- baht
Checklist :
Physical examination (PE)

Chest X-Ray

Complete Blood count (CBC)

Urine analysis (UA)

Fasting Blood Sugar (FBS)

Cholesterol 

Triglyceride 

High density lipid (HDL) 

Low density fat (LDL) 

Kidney function (BUN)

Kidney function (Creatinine)

Kidney filtration rate (eGFR)

Liver Function Test (SGPT)

Liver Function Test (SGOT)

Detect uric acid in the blood

Electrocardiogram (EKG)



Noice :
This privilege is valid for people who register for online and on-site promotions from December 1, 2022 to January 15, 2023.

These promotion fee must be paid within January 15, 2023 only.

If it is overdue, it is considered a "waiver".

Able to use the service within 31 January 2023

This promotion is non-transferable.

All rights are non-refundable under this case. If you are unable to enter the service within the specified date.