Precocious puberty Program
Health Check-up Packages
Precocious puberty Program

The Early Adolescence (precocious puberty) is Important issues that should not be ignored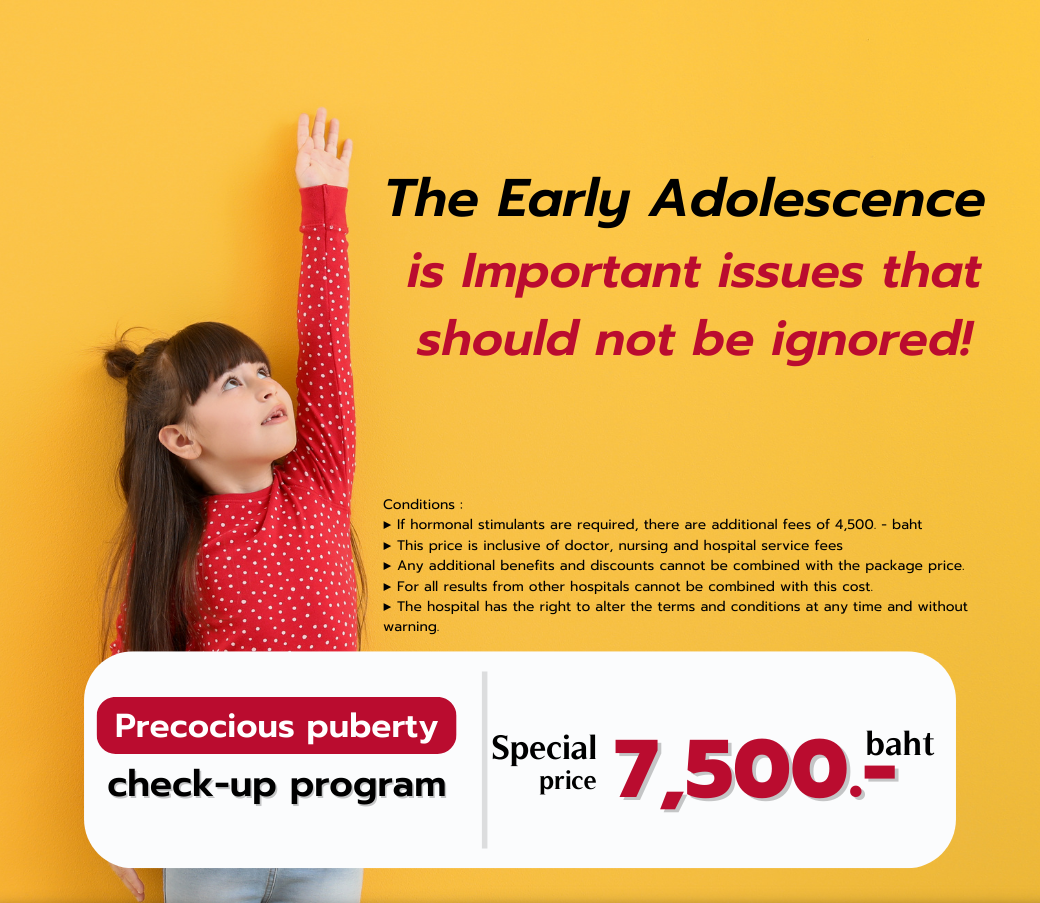 Precocious puberty Program
Conditions :
If hormonal stimulants are required, there are additional fees of 4,500. - baht

This price is inclusive of doctor, nursing and hospital service fees

Any additional benefits and discounts cannot be combined with the package price.

For all results from other hospitals cannot be combined with this cost.

The hospital has the right to alter the terms and conditions at any time and without warning.