Milk Stimulation
Stimulates Breast Milk Packages
Milk Stimulation program for postpartum women by physical therapist.
      "Not enough milk and not flowing If you understand, your mother can handle it."

      Suitable for mothers who have breast engorgement, no milk flow, clogged milk ducts or in the case of wanting better milk flow.

Stimulate the blood and milk circulatory system with ultrasound.

Breast massage to stimulate milk production.

Warm compress with a compress to open the milk ducts.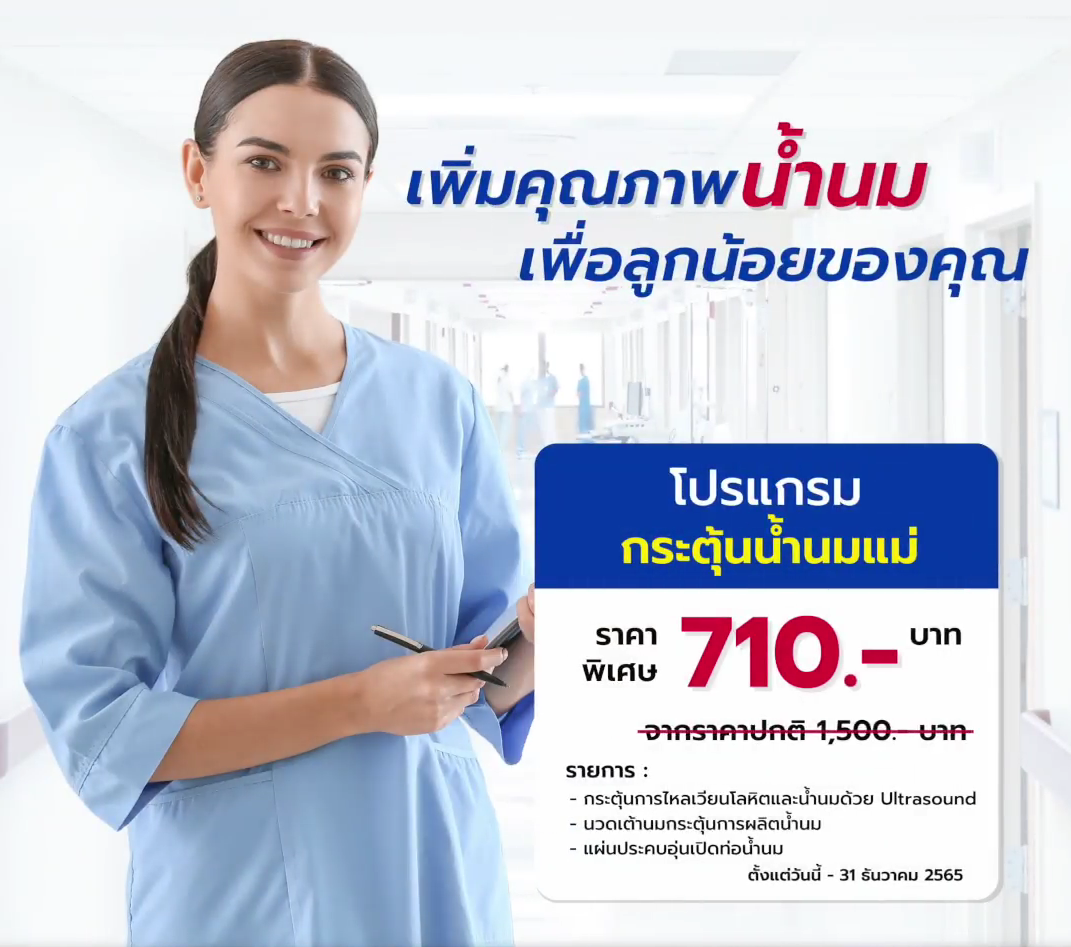 Special price 710.- baht/time.
      From today - 31 December 2022.
      Open for service every Monday - Saturday from 8:00 a.m. - 5:00 p.m.  (Closed on Sundays and public holidays.)
      Welcome to give advice by a physical therapist, call 055-909888 ext. 1592.