Breast cancer screening program with mammogram
Breast Cancer Screening Packages
Breast cancer screening program with mammogram

"Knowing quickly can cure" Breast cancer is the number one killer of Thai women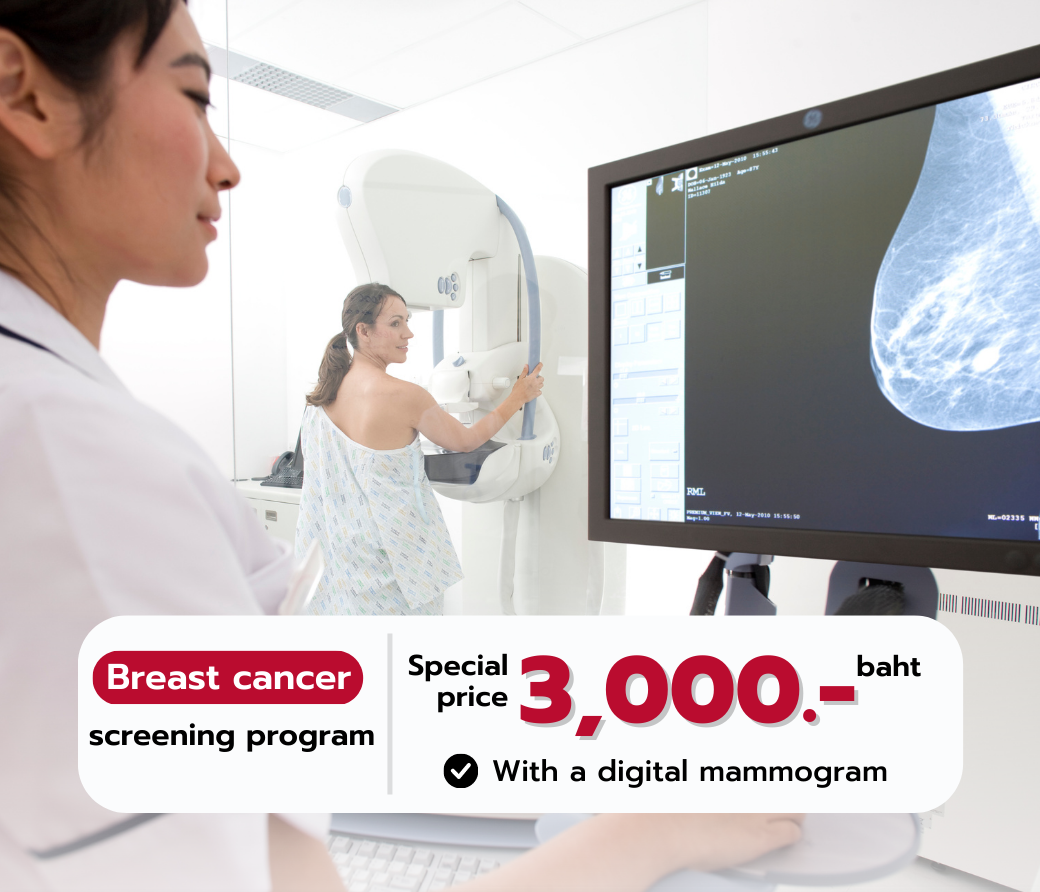 Breast Cancer Screening Package With a digital mammogram 
Who is at risk for breast cancer?
Women aged 35 years and over

Women with a family history of cancer

Women who had menstruation before age 12 or menopause after age 55

Those who have children after the age of 30 or have never had children.

People who take female hormones or have been taking birth control pills for a long time.
condition :
This price includes doctor fees, nursing fees and hospital service fees.